Our Mission
The mission of Swenson Arts and Technical High School is to prepare our diverse student population for careers, apprenticeships, and postsecondary studies by offering challenging academic and career programs in a safe supportive learning environment. All Swenson students complete a challenging career program major tied to industry standards with exit assessments and certifications empowering them to become lifelong learners and productive members of society.
---
---
Important Information
Family & Student Technology Information
(Click Image to Enlarge)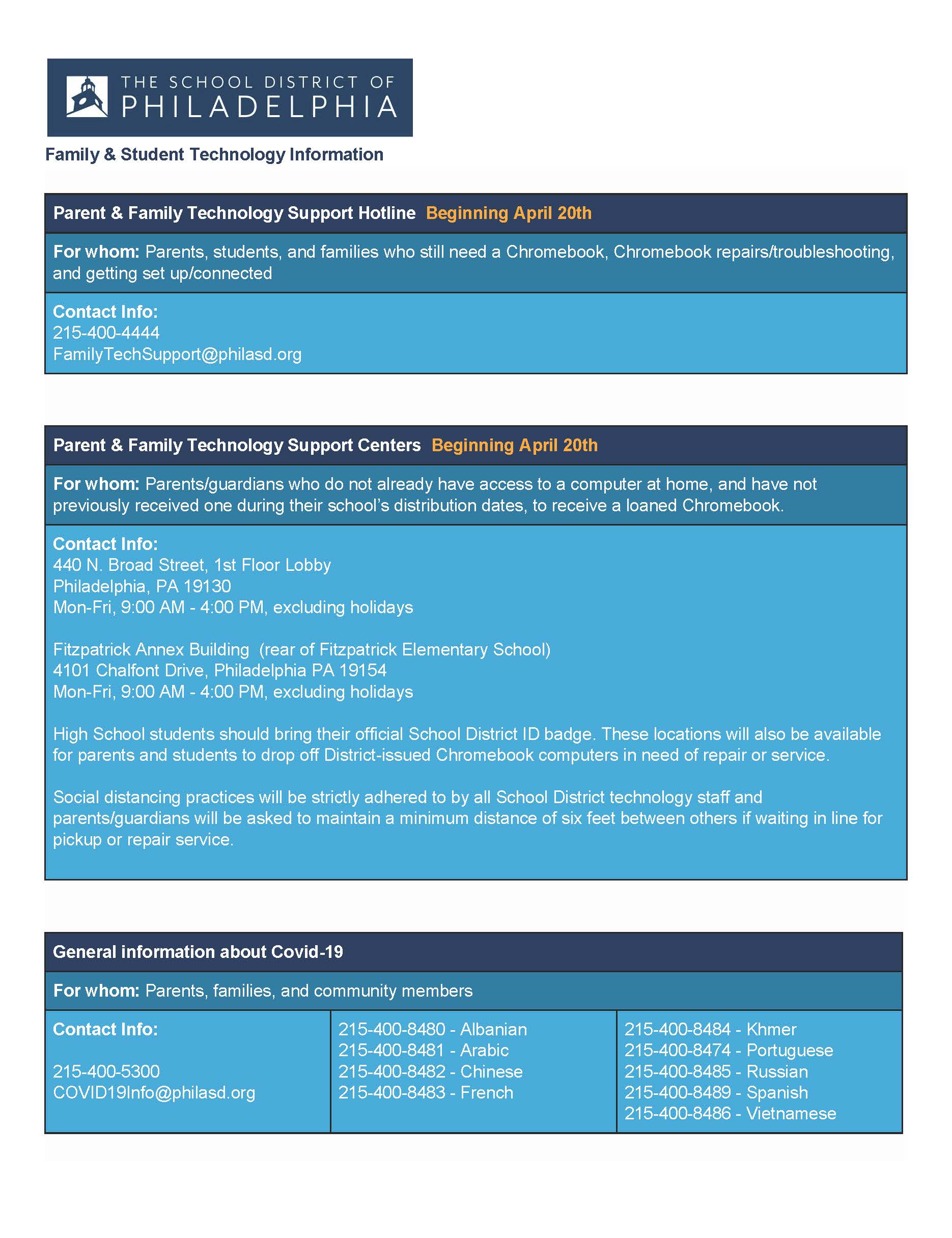 ---
Coronavirus Information & Resources
Please us this link to find the latest information regarding the Coronavirus.
---
Helpful Information and Resources for Parents & Students
---
News & Announcements
Middle State Accreditation
High School is looking to renew its Middle States Accreditation. Middle States is an association that helps schools reach their goals, develop strategies, and advance student achievement. This accreditation affirms that Swenson provides the quality of education that the community has a right to expect and the education world endorses. By completing this survey, you are helping to identify our strengths as well as the areas that are in need of growth. Your responses will help us to plan our next steps so that we can continue to graduate learners that are College and Career ready. For your participation, your child/children will receive an "Instant A" and they will be entered into a raffle for a gift certificate. The deadline for completion is Saturday, February 29th . Thank you for your input.
Student Survey
https://forms.gle/7xdtvL53QrH2eYYYA
Parent Survey
https://forms.gle/GWSKwEnkEEZHsH8x6
Updates
Federal Title I Right to Know >>
---